Dental Implants in Chadstone
Dental implants are metal fixtures that are surgically fixed to your jawbones below the gums, onto which artificial teeth can be mounted. They are designed to blend in with your other teeth and offer you an excellent long-term option for restoring your smile. Dental implants are made up of titanium and other materials that are compatible with the human body and function similarly to natural teeth.
You might need dental implants when
You wear dentures that are uncomfortable
Are self-conscious because of missing teeth
Don't wish to get your good tooth structure removed to make a bridge
If you are planning on getting dental implants in Chadstone, our qualified and experienced dentists at Your Dental Place are well-equipped to offer you exceptional dental prosthetic services.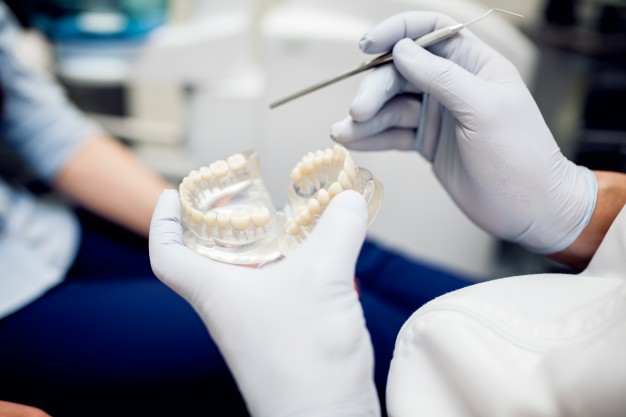 Advantages of Dental Implants
Dental implants offer undeniable benefits over the other common replacement options like dentures and bridges. They are the single most effective solution to simulate the function, look, and feel of the original natural teeth. To help you make the correct decision, we have listed a few advantages of this popular dental prosthesis.
Improved Oral Functionality
Dental implants aid the normal functioning of your jaws and the rest of your teeth. This allows you to have all your favourite delicacies without fear.
No Bone Loss
Bone tissues start to weaken when there's a missing tooth. The integration of dental implants reduces further bone loss and instigates the growth of new tissues at the same time.
Zero Diet Sacrifices
As we mentioned earlier, dental implants in Chadstone will not allow you to sacrifice your favourite food. You can consume any kind of food that you like, without a second thought. Also, there is no restriction on eating and chewing food as much as you want since it won't affect the implants.
Boosts Confidence and Self Esteem
Along with offering good form and functionality, dental implants also boost your confidence and self-esteem. You will not be conscious of sporting your infectious smile after getting your dental implants.
After knowing the benefits of dental implants, you might want to know if it's affordable. To know about the cost and procedure, you can inquire at Your Dental Place on0435 841 555.
Some of the common reasons people have implants
To fill the gaps created by missing teeth
To enhance their smile
To prevent the movement of other teeth
To overcome the difficulty of chewing and speaking
To opt for an effective permanent dental appliance
To overcome the above issues and get dental implants in Carnegie, you can count on us at Your Dental Place. With have implemented the latest procedures and are able to offer you safe and effective dental services.
Areas We Serve