Dental Crowns and Bridges in Glen Huntly
Missing teeth or ruined/broken teeth can cause difficulties with eating, talking, and affect appearance. 
We can offer you a wide range of treatment options for tooth problems at Your Dental Place, Glen Huntly. 
Our qualified dentists in Glen Huntly, use state-of-the-art and modern restorative techniques for a perfect and beautiful smile. The remedial services include the use of natural-looking, durable crowns and dental bridges to replace part of a tooth or the whole tooth.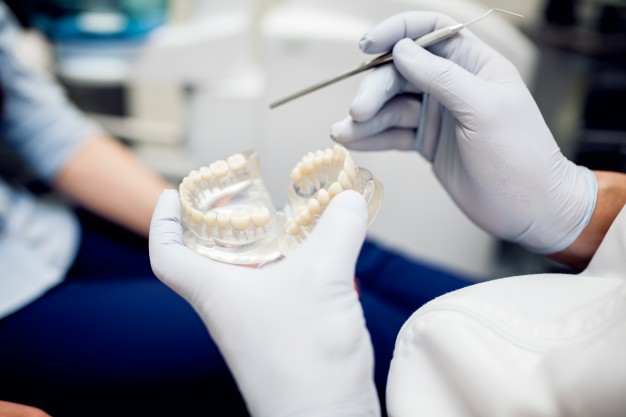 When are Bridges used? 
One or more missing teeth can be replaced with a dental bridge. A dental bridge helps to prevent the collapse or rotation of the adjacent teeth into the space and helps to maintain the integrity of the dental arch. This also to helps to maintain a good bite and helps prevent TMJ (Temporo-mandibular Joint) pain.
Our Dentists in Glen Huntly can assist you with the best treatment option to replace your missing teeth.
What are the available types of crowns?
A crown is just a cover on the top of the teeth. It typically occurs after root canal therapy. A curvature is used when much of your tooth is lost due to tooth decay or external cause's damage. A crown enhances and strengthens the appearance of damaged teeth.
A wide range of crowns is available, along with stainless steel and other metal and non-metal options including all-resin, all-ceramic or all-porcelain. Each material has a different strength and has its own ideal uses. For dental crowns, at Glen Huntly, we prefer to use non-metallic Emax or fully milled Zirconia crowns for the majority of our patients using technologically sophisticated methods to get highly aesthetic results. You can talk to our Dentist about the advantages of each material.
How do I fund crowns and bridges? 
You might wonder what the costs of dental crowns and dental bridges in Glen Huntly go up to. The cost of dental crowns or bridges can be partly financed by your medical funds. There are different payment plan options available, suitable to your needs. We can guide you through them.  Call us today and speak to the lovely support team.
Areas We Serve